The Topaz® Microsoft Office Plug-Ins allow you to add, pre-place, sign, view, and validate signatures in Word and Excel on PCs. The Office Plug-Ins come bundled with the following options:

Signature placement at cursor location

Auto-size signature fields


Cryptographically bound to document for security

Visible time and date stamping

Optional signature naming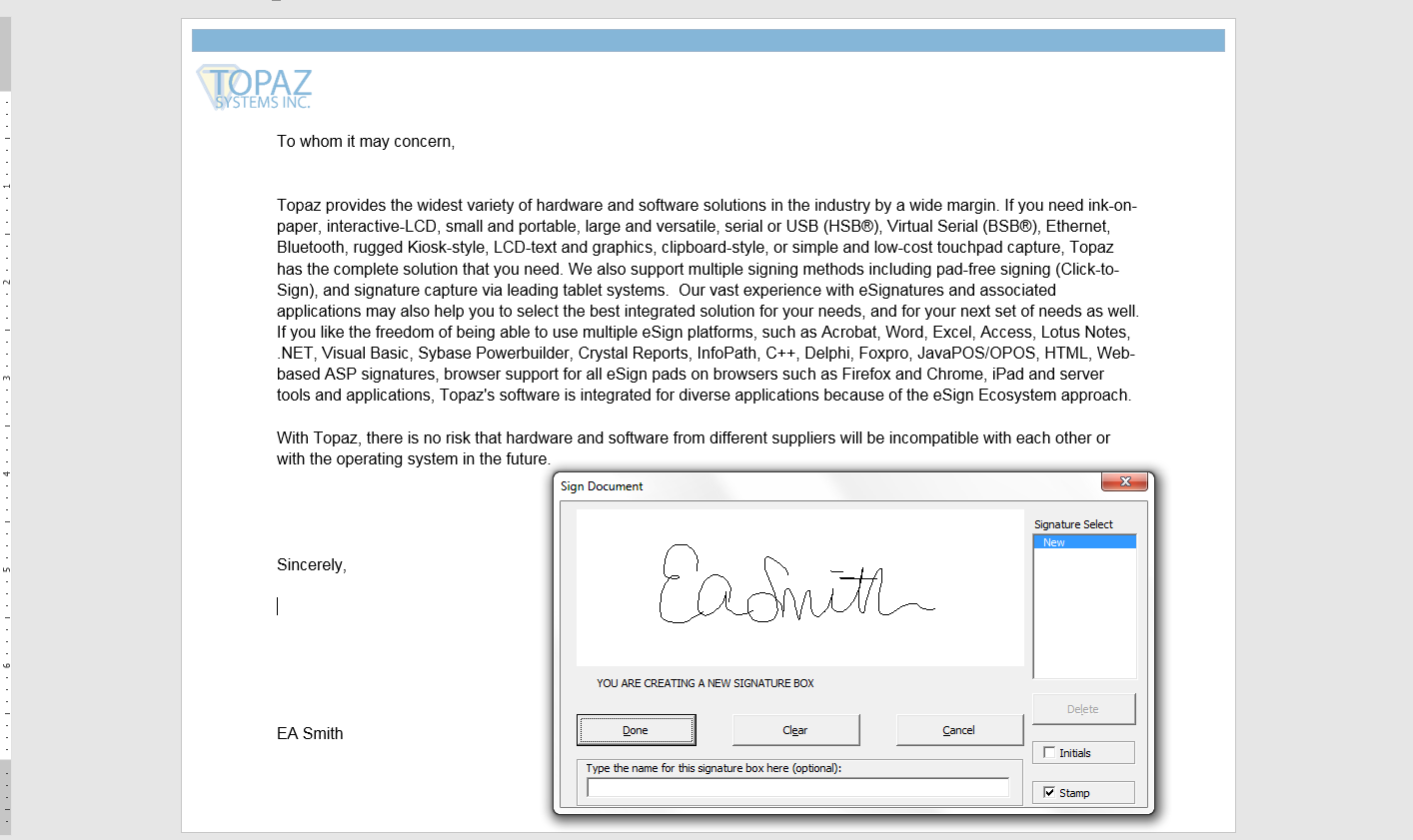 Note:


Download and install
SigPlus
before installing the plug-ins.
For the 64-bit version of Office, download and install
SigPlus 64
.
To request a silent installer, complete the
Silent Installer Form
.
Download Plug-Ins