For use on a PC, download and install SigPlus before installing the plug-in. This step is not required for Mac use.
The Topaz® Adobe Acrobat plug-in for PC and Mac allows you to add, pre-place, sign, view, and validate signatures in PDFs using Adobe Acrobat.
The Topaz Adobe Acrobat plug-in comes bundled with the following options:
Cryptographically bound to document for security
Time and date stamping added to signature properties
Used with standard Adobe signature fields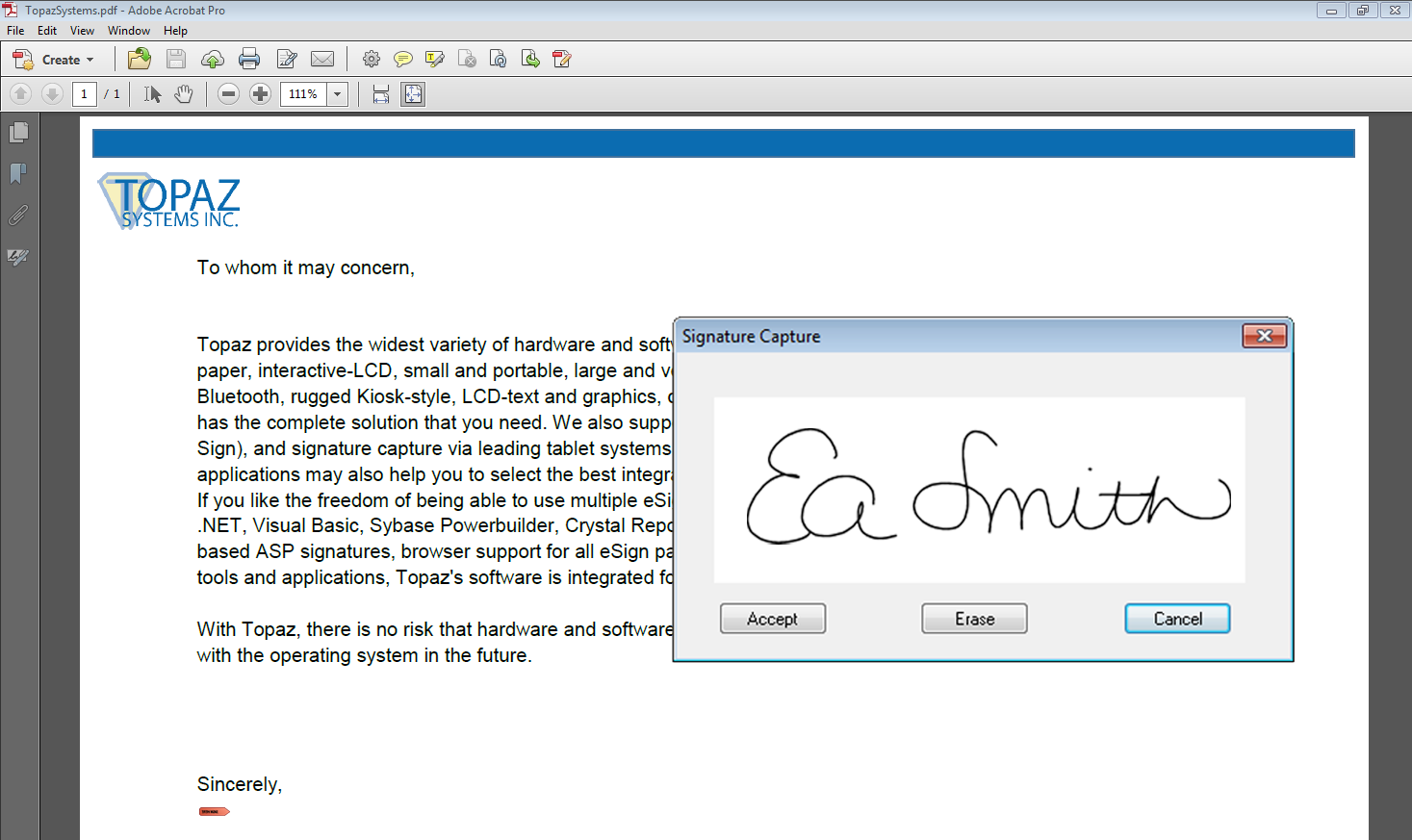 For information regarding the SHA1 algorithm and the Topaz Adobe Acrobat plug-in, view the Plug-In FAQ Page.
Version Number
For PC: Version 4.0
Last Update: April 20, 2015
For Mac: Version 1.0, R12294
Last Update: September 4, 2018
PC Requirements
- Windows 7, 8.1, or 10
- Acrobat Reader or Pro 9, X, XI, or DC
- Topaz Signature Pad
- Topaz Adobe Acrobat Plug-In for PC
Mac Requirements
- Mac OSX 10.9 or later
- Acrobat Reader or Pro XI, DC, or 2017
- Topaz HSB® Signature Pad
- Topaz Adobe Acrobat Plug-In for Mac