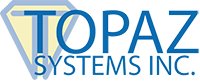 SigLite® Slim 1x5 is Topaz's slim, low-cost electronic signature pad. SigLite SL features all the high-quality biometric and forensic capture techniques of a SigLite tablet but with a thin 0.20" profile for extreme portability.
Featuring a touchpad and stylus, these models show the signature on the computer screen. The touchpad sensor is equipped with a protective cover when not in use.
Accessories:


Help protect your 1x5 signature pad with Topaz's Neoprene-cushioned carrying case.
Select replacement pens for your Topaz Systems signature pad.

Protect your Topaz signature pad with these signature pad screen protector overlays.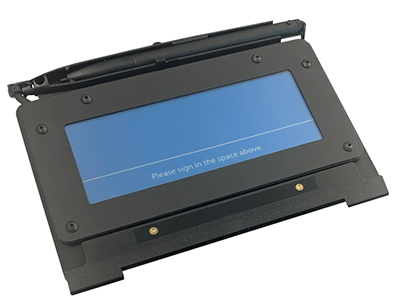 All Topaz® products come bundled with our powerful software tools and support for the capture, binding, and authentication of electronic signatures. All software and updates are licensed for use with Topaz tablets at no extra charge and can be downloaded here.
© 2015 Topaz Systems, Inc.